We're a family run business specialising in bespoke picture frames, offering a wide range of services to suit your needs.
Whether you're looking to frame a family heirloom, a precious piece of art, or a simply stunning photograph, we can help you create a beautiful display that  will last for generations.
We take pride in our work and are committed to providing the highest quality frames and service.
Contact us today to discuss your requirements or for a free quote, we can offer discounts for artists or bulk orders.
Our Services
Bespoke picture framing
Conservation framing
Restoration framing
Box frames
Shadow frames
Object framing
Float frames / Tray frames
Embroidery framing
Mirror framing
Glass and glazing services
Mounting and matting services
Picture hanging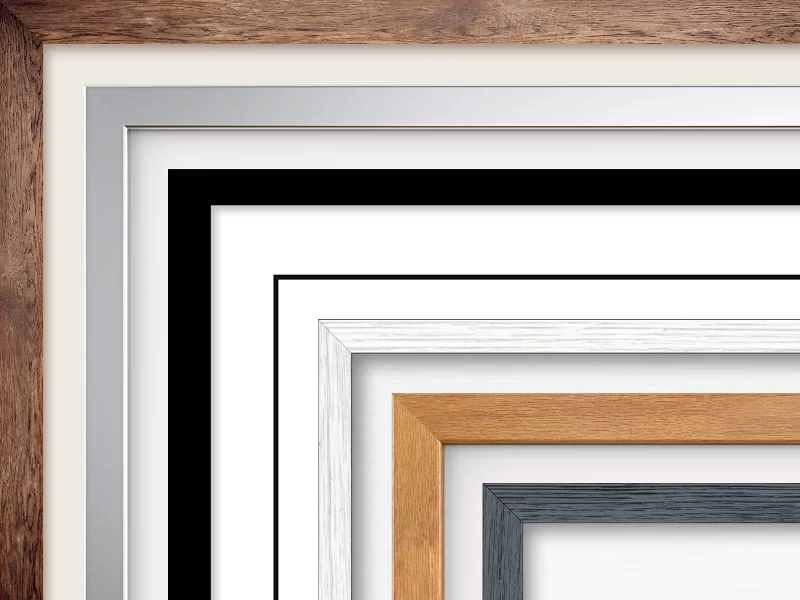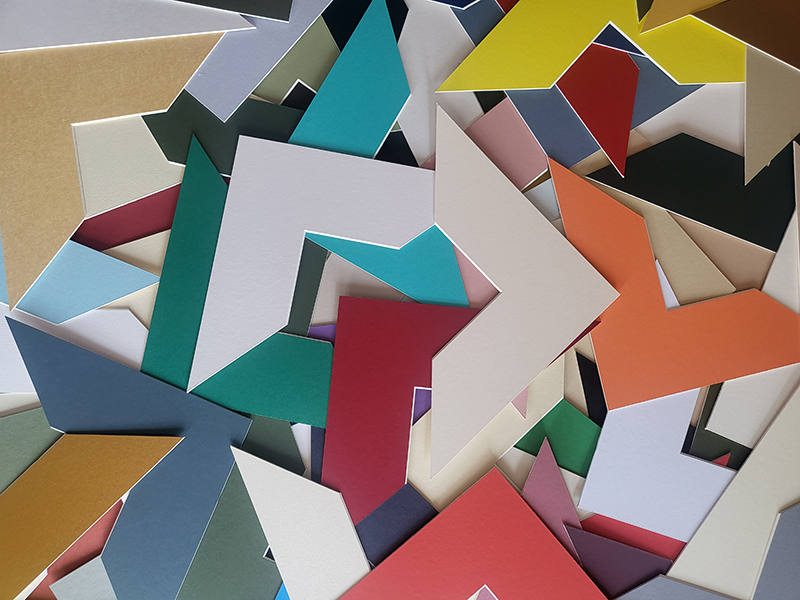 Our Materials
We only use the highest quality, acid free materials in our picture frames, to conservation standards if required, to ensure the minimum impact to your artwork, this includes:
Mouldings: We have a wide variety of finishes to choose from, including natural, stained, metallic and painted. With access to all major suppliers we can order any style you might want.
Glass: AR70 Art Glass is our standard, giving excellent protection against fading from UV light and an anti-reflective coating reducing unwanted reflections to less than 1%. We also offer Art Glass with up to 99% UV protection for museum quality pictures, or a cheaper 'Float' glass if you're on a budget.
Mat board: We offer an almost unlimited variety of colours and textures to choose from.
Art Glass vs Float Glass What's the Difference?
Art glass is more expensive that Float glass, but the difference is worth it.
Float glass has a slightly green tone, which can affect the look of the artwork a little, and only offers ~40% UV filtration and ~8% light Reflection.
Art Glass has a low iron, water white substrate which renders true colour and no distortion at any viewing angle, it provides 70% to 99% UV filtration and reduces reflections to <1.5%, it is also scratch resistant.
We offer AR70 as standard, but can provide Float, AR92, AR99, AR99 or AR99 protect (shatterproof) on request.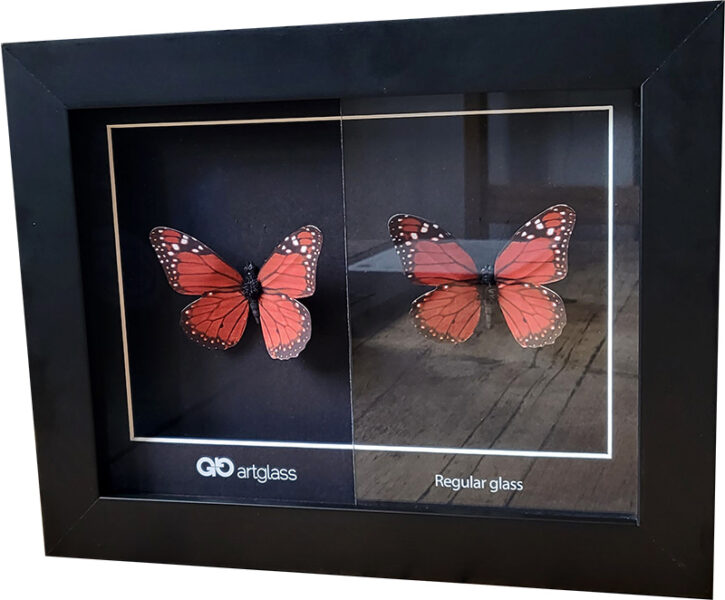 Our Process
When you bring your artwork to Up in Frames we'll take the time to understand your needs. We'll work with you to create a custom frame that meets your specifications and complements your home or office.
The finished product is mounted with minimum impact to the artwork whilst protecting against foxing, cockling or buckling, sealed with specialist materials and a backing board to protect against dust or moisture ingress, ensuring your artwork stays in top condition for generations to come.
Our framing process typically includes the following steps:
We'll carefully inspect your artwork to determine the best way to frame it.
We'll discuss your framing options with you and help you choose the right materials and finishes.
We'll create a custom frame for your artwork, taking into account its size, shape, and weight.
We'll mount, mat, seal, frame and back your artwork and attach the correct fixings for hanging.
People of the Nook
An ever changing range of tiny framed figures.
These quirky little things are one-offs, no two are quite the same.
Measuring approximately 75mm x 65mm x 30mm they make make great gifts for people who appreciates the smaller things in life.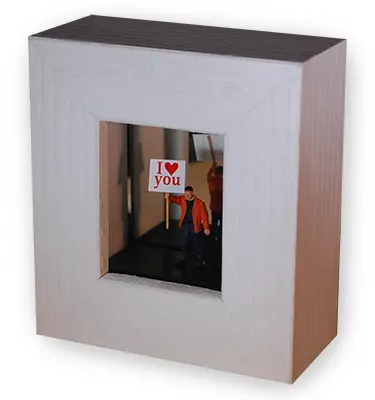 Our Guarantee
We stand behind our work and we offer a satisfaction guarantee on all of our framing services. If you're not happy with your framing, we'll work with you to make it right.